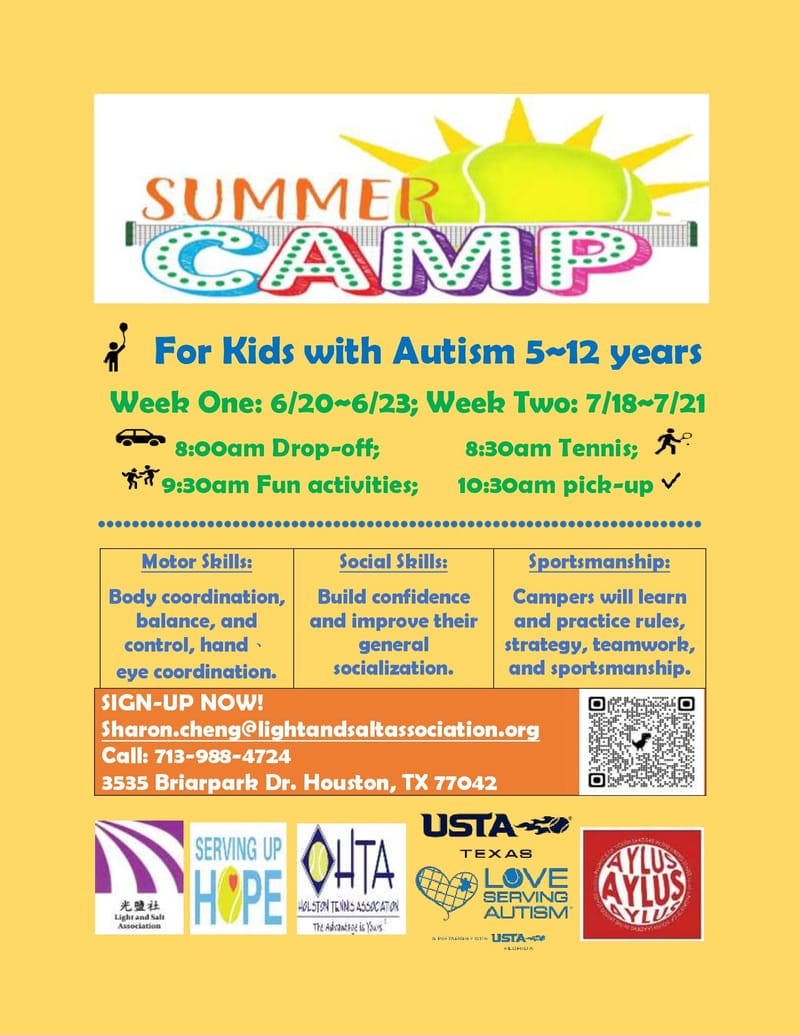 Summer Tennis Camp
Light and Salt Association Special Needs Caring Center, Houston Tennis Association, and several other organizations will host a free Summer Tennis Camp for children aged 5-12 with Autism. We will provide all equipment, including rackets and tennis balls. To register, you can sign up by scan QR code, email, or call 713-988-4724. For details, please see the flyer below.
Learn More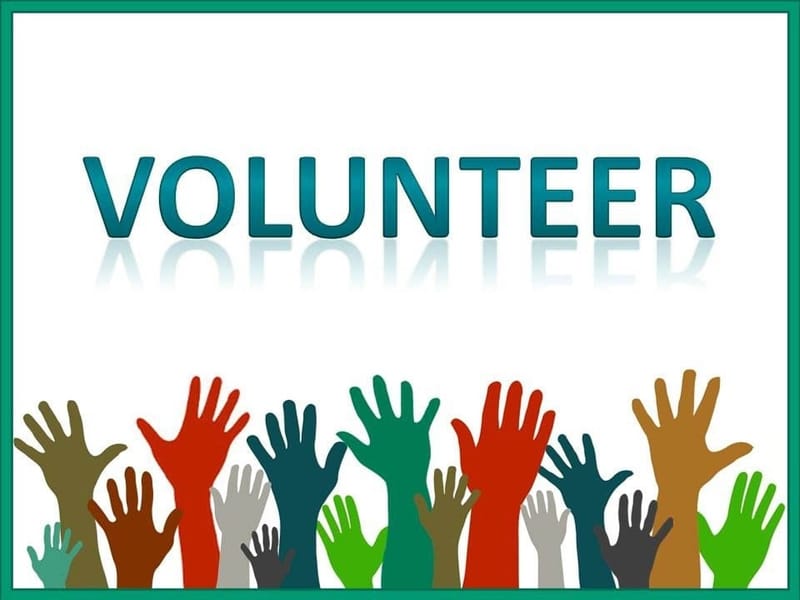 Summer volunteering apply
The Light and Salt Association will provide volunteer opportunities for young people during summer vacation. If you are interested, please sign up by email to sharon.cheng@lightandsaltassociation.org or call 713-988-4724 for summer volunteer.
Learn More